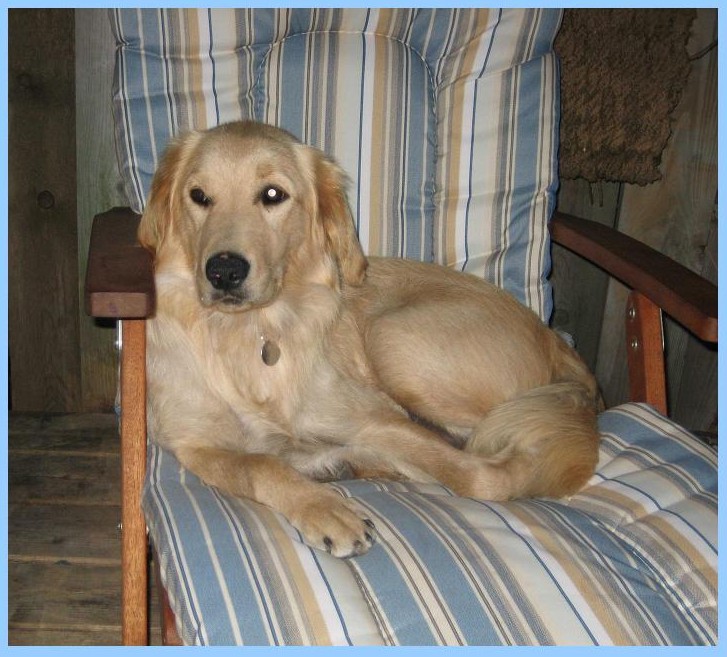 Just to let you know that Winnie is rapidly making herself at home. She is rather cat-like, which is okay, because the cats don't mind her at all and she is already quite fond of them. Here is a picture of her on the chaise lounge in the backyard. ...
She has put on a bit of weight and her fur, which was coarse and blonde, has become quite soft and caramel in colour. She picks up compliments everywhere she goes - she and the cats have an understanding and all like to share my bed. ...
As promised here are some more recent photos of Winnie - the first two are taken after she had a good long play at Lemieux Island and the other is at home chilling after her adventures.
Lori D.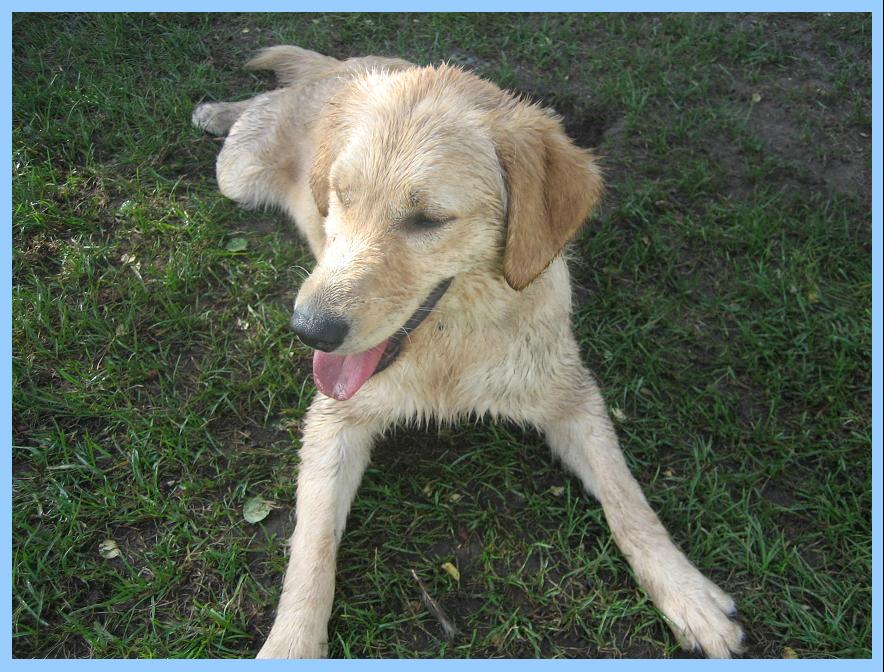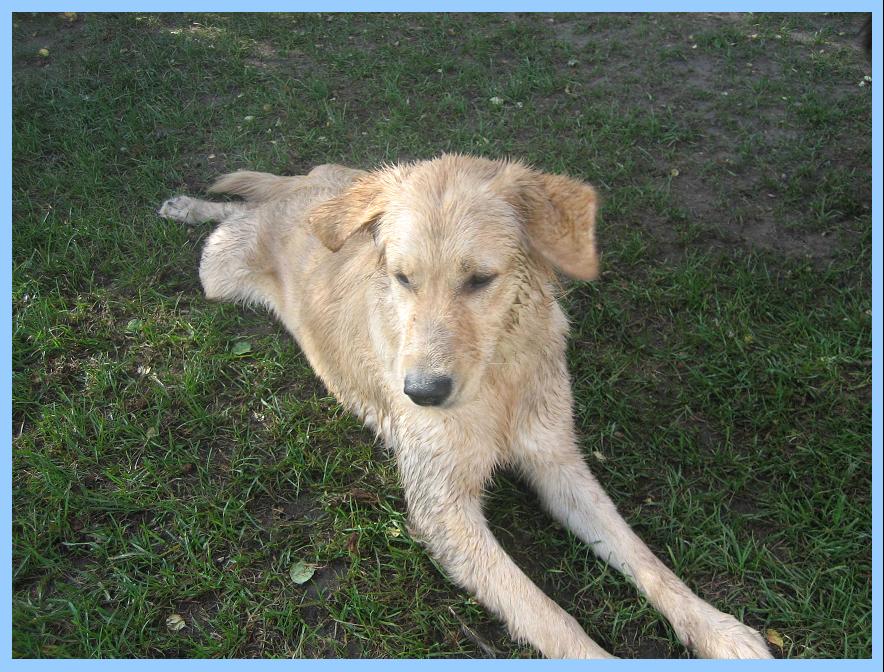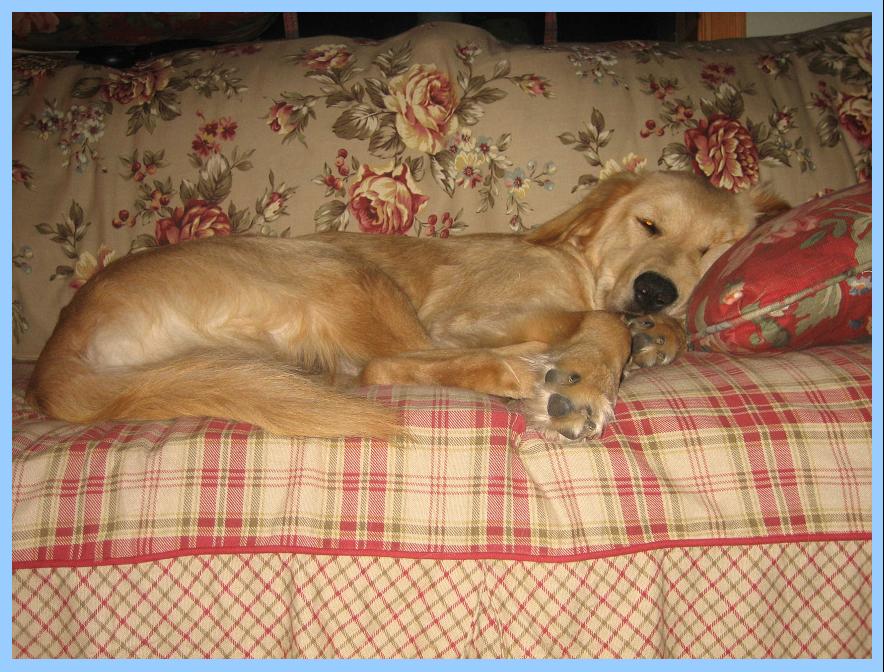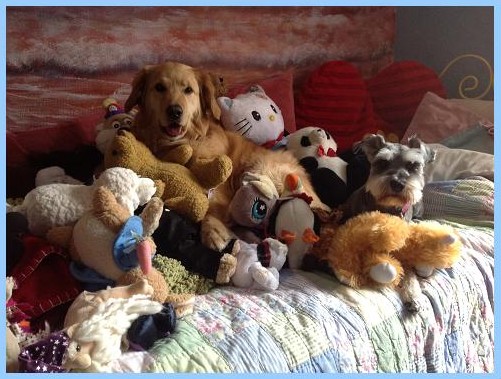 Update April '12 ...
Winnie, adopted July 2007, and Idéfix, adopted November 2009.