Hello Jennifer and all my old friends at the shelter. I am sending some pictures that I thought you would like to see. There's some of me at home, some of me at my cottage and a few of me out for a walk in the woods with my new family. I went to PEI this summer and had a blast on the beach - but my new family forgot the camera so I don't have pictures to send to you.
I am adjusting very well to my new home. My new family is very happy that they didn't take me back to the shelter after the first few days. I guess I was a handful in the first few days, but I eventually settled down. My next door neighbour is a dog person and really helped train my new family in how to handle me. They read Cesar Milan's book on dog psychology (The Dog Whisperer). Now I'm a lot happier and so is my new family.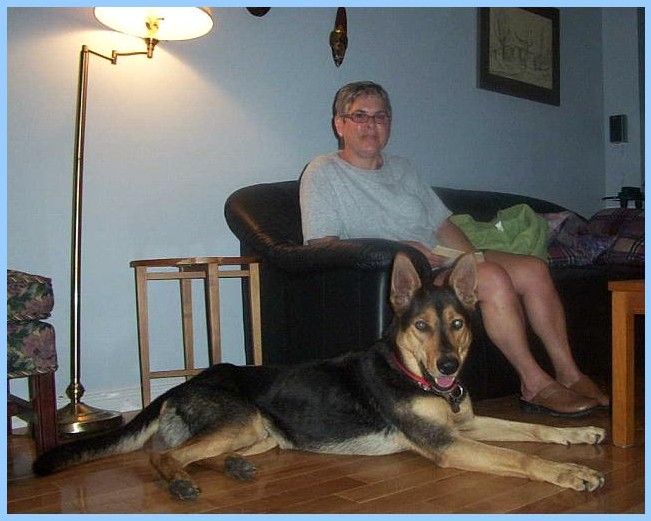 I'm going to obedience classes so that I'll be even better than I am now. My new family is very happy with me - although they tell me there are a still a few rough edges I need to take off. Obedience classes will do that. They understand that I am a real sweet dog that likes nothing better than to please people (although I do have a mind of my own sometimes - but I think my new family likes my spirit and character).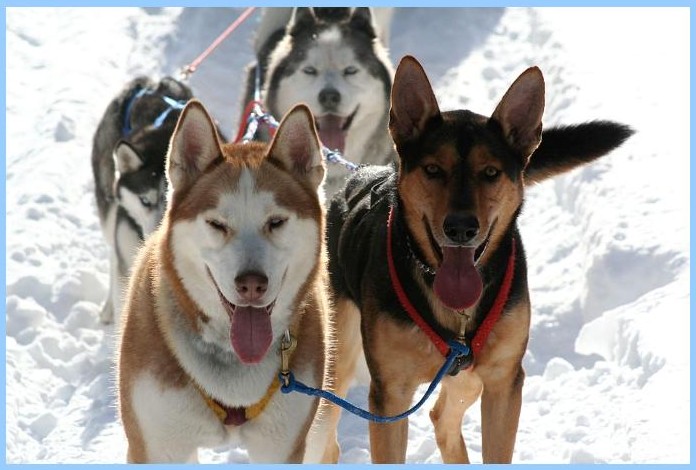 Life in Kanata is very good for me. I get walked twice a day. On the weekends and some weeknights I get to run in a nature preserve - there are miles of trails where I can run. And I get to go to the family cottage in the summertime. My neighbour (Sharon) has three huskies and sometimes I get to go spend time with them. They tell me that I will be part of a dog team this winter. Sharon thinks I will do just fine on the team.
Anyway, I hope you are all fine. Take care ...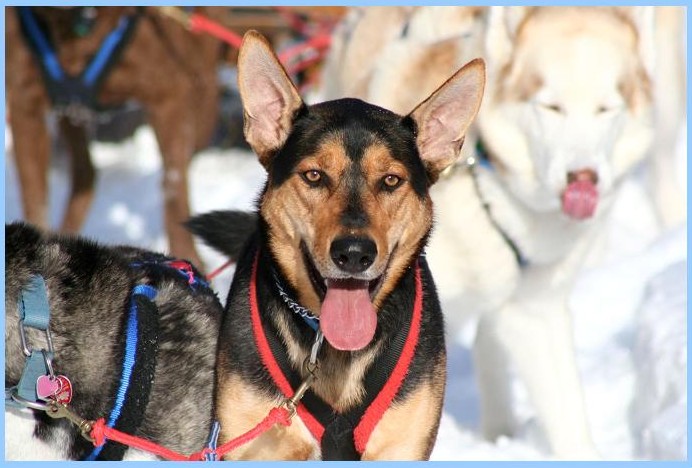 Hello to all my friends at the shelter. Here's pictures of me running with my dog team. I get out 3 - 4 times a week all over the Gatineau. Check out my shoulder muscles - I'm buffed! I'm now working my way up the team and am training to be a lead dog.
Take care,
Tye