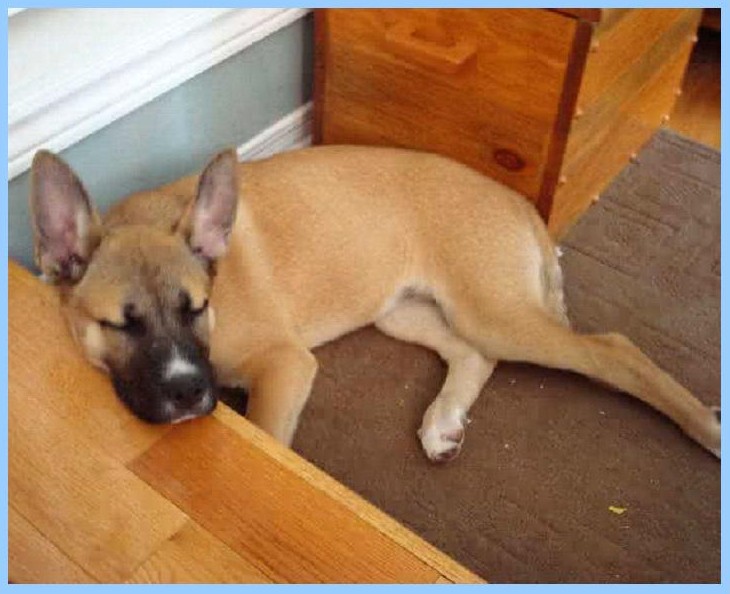 Maple is now almost 6 months old, very happy and healthy, loves her home and family and her "Big Sister" Daisy (a 2-year old very large hound)…and we love her.
Thank you! ...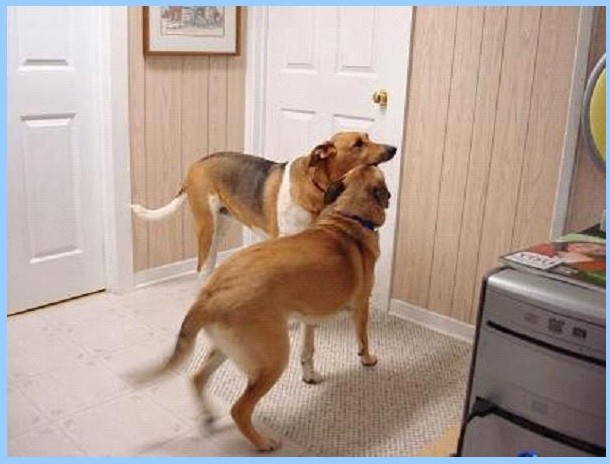 Well, it's been a long winter, and Maple (Marla) has grown! She's doing just great!! In fact, Maple turned 1 year on April 15th! She has grown more than anticipated (she's about 75 lbs. now and the vet is predicting another 10-15 lbs by the time she turns 2), but that is fine as Daisy (her "big sister") is a 95 lb. hound.
We have a cabin near Brightside, Ontario (between Lanark and Calabogie, off highway 511) with 50 acres that we visit every weekend all year round. The dogs were out with me snowshoeing in the snow for long runs this winter - they were particularly interested in the many deer around!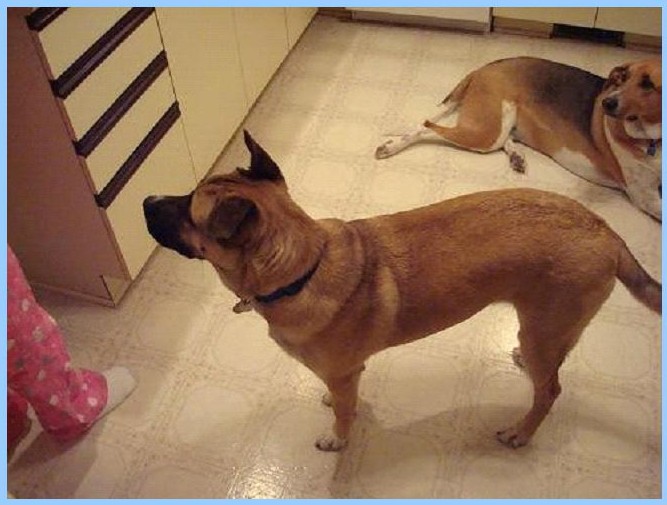 Last fall Maple discovered she could swim in the river on our property - once she made that discovery it was hard to keep her out of the water. She has become an excellent swimmer...and that leads to one anecdote that we would like to share with you.
Two weeks ago we had the dogs at the cabin and Daisy went out on the river and broke through the ice - she created a hole about 6 ft. by 3 ft. and was hanging onto the edge downstream trying to get herself out of the water - but, the current was pushing her behind under the ice and she was really stuck, and very scared. She kept fighting and I talked to her for a moment and then headed up to the cabin through deep snow to get our 100 ft. rope to start a rescue attempt.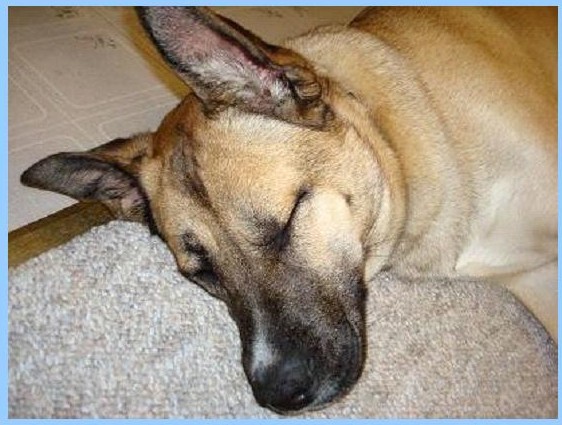 As I was heading up to the cabin, Maple dove into he water and I thought "oh no, now 2 to rescue!" But, Maple swam to the back of the hole and got out! She did this a few times and each time would nudge Daisy a bit. I lost sight of them for about 2 minutes as I retrieved our rope, but as I headed back down to the river, both dogs were now out! I think Maple passed along the message to swim out the back way (against the flow) to get out. Anyway, Daisy was frothing and very scared - it took a couple of days for her to fully recover, but they are both fine now. Maple was amazing - she was totally unfazed!
Well, that's our excitement highlight for our dogs - Maple continues to be very lovable and extremely intelligent - she is an awesome dog for us and a great friend and companion for Daisy!
Thank you.
Keith & Elizabeth