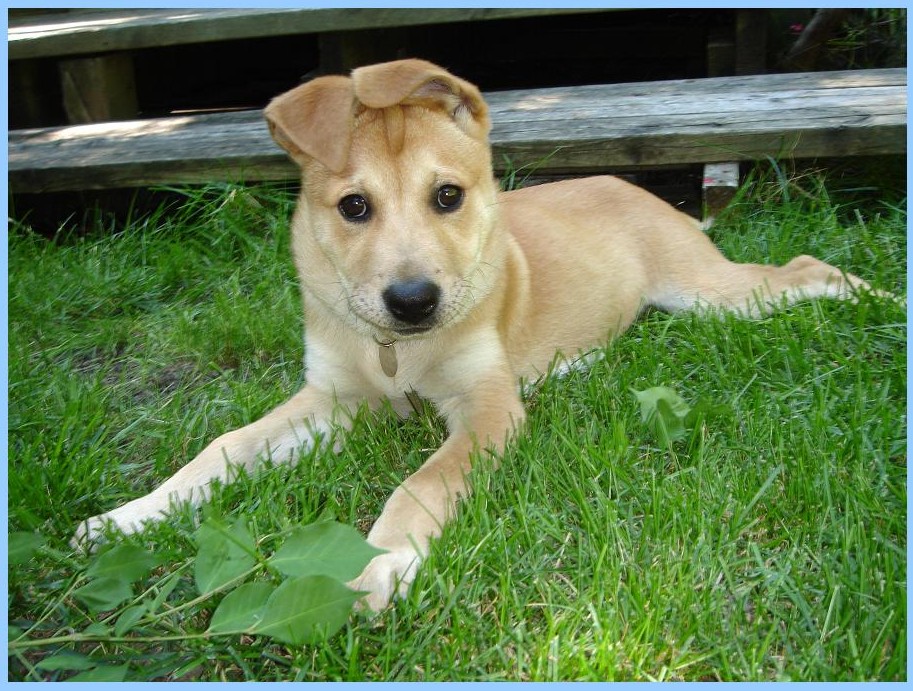 Just a note to thank you for our great new puppy, Mango. She is a wonderful addition to our family. Our vet met her yesterday and gave her a clean bill of health - spaying to occur towards the end of September.
She has made us laugh so much: falling into her water bowl, trying not to get wet on her walk this morning, teasing our neighbour's dog mercilessly (we think Mango has the upper hand in terms of smarts there).
We are so happy to have been able to adopt her.
Thank you! ...
She has been with us for 5 weeks and we are loving her. Our vet initially thought that she would reach ~ 60 lbs (as an adult) but she has been downgraded to ~ 50 lbs - still a nice size. She is learning to sit, heel and come and starts dog obedience classes in September. House training is ongoing (sometimes two steps forward and one step back - oh well). She is a great jumper, loves to harass squirrels and will cuddle at length in the evening.
Jill P.