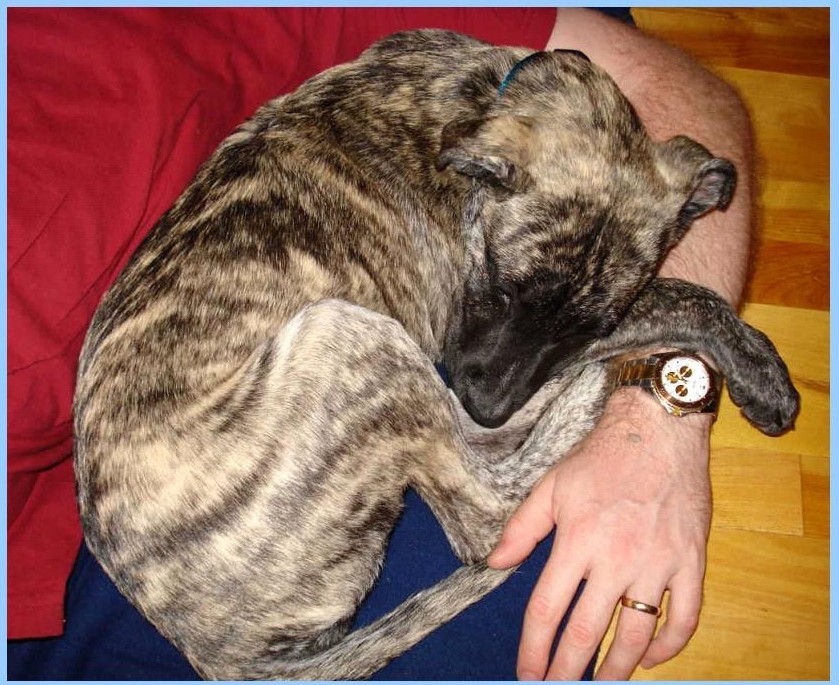 It has been over a month since Ian and I adopted the light of our lives: Lucie (now Loofie). Please see attached pics of her at various moments on her first day with us and on. We renamed Lucie "Loofie" as a short for "Witloof" which is a name we picked out for our first dog about 12 years ago. We love the name and it was close to the name "Lucie" so we thought it would work – in any event, she comes when called!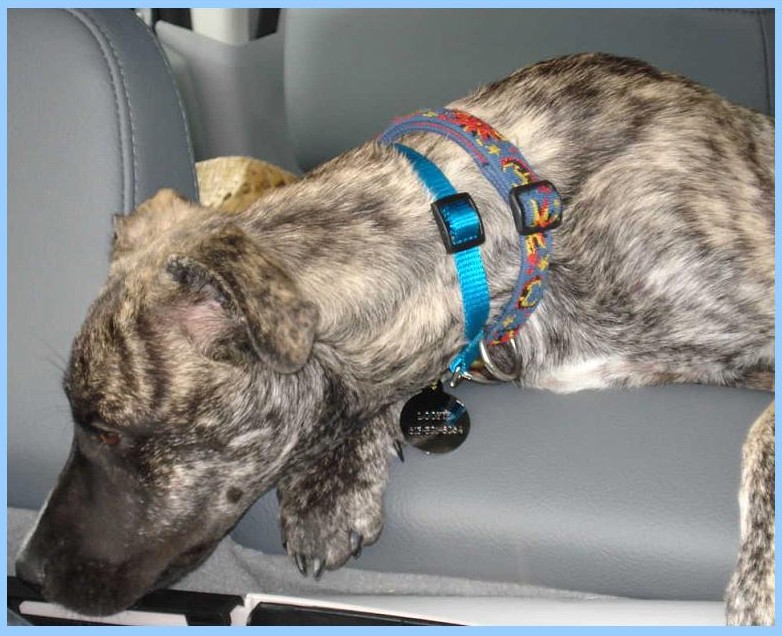 Loofie has been in puppy school for a month and is the star pupil. She is now about 5 months old. She is incredibly bright and eager to please (and have the occasional treat!). Most of all, she is the happiest dog we've ever met – she is snuggly in the mornings and loves other dogs and people. She doesn't just wag her tail – she wags her whole body!
She never leaves our side and has become the most important part of our daily lives.
Thanks so much to Loofie's foster parent and the SPCA for bringing her back to health and caring for her in her early weeks ensuring that she had a chance at a normal doggie life.
Much love,
Laura