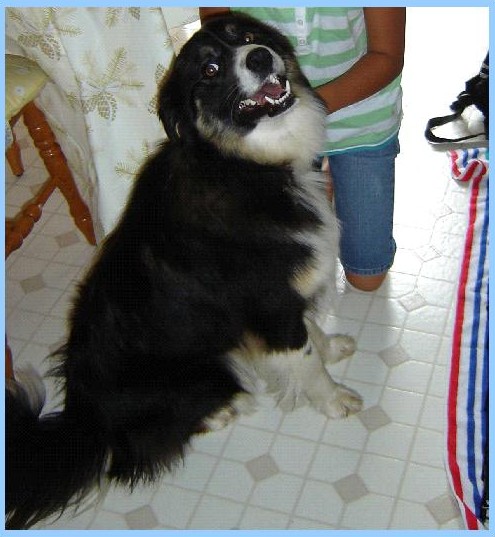 Ever since I was little, Iíve always wanted a dog. Little did I know that my parents were secretly looking for a dog and with the help of shelter staff, found a sweet little guy at the SPCA of Western Quebec. And sweet he is. When my parents first met him, he jumped up and gave them both big hugs. Well my dream came true and one day when I came home there was Jasper. And guess what was the first thing he did? He jumped up and gave me a big hug and kiss.

That was back in June and now, 3 months later, Jasper is a big part of our family. My mom says that Jasper still has some issues to work out from his first family. But with time, patience and training heíll soon be the best dog ever.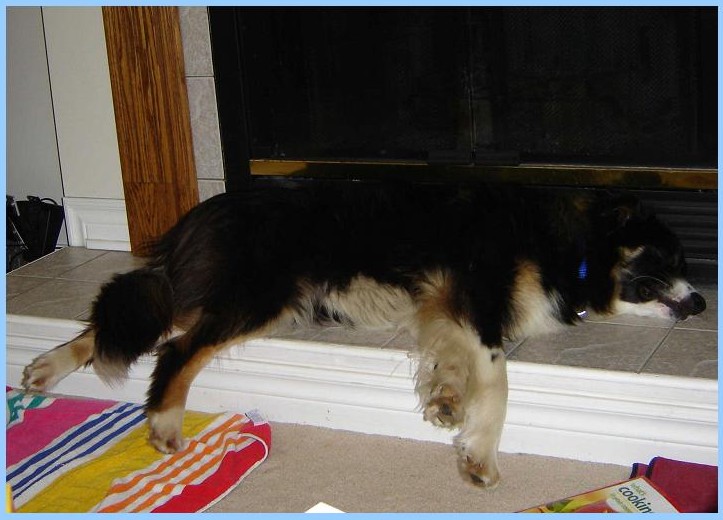 Jasper gets along well with our cats, Scobby and Scruffey, even though Scruffey has made sure that Jasper knows who is boss around the house. Jasper is fully housetrained and only had 2 accidents when he first came home. Since then, he has been great. He is getting better at going for walks and meeting other dogs too. I think his all time favourite thing to do though is play with his soccer ball and football. He runs and jumps so fast, itís amazing. Jasper has settled in so well that you would almost think that he has been with us since birth.

Jasper is a great dog and who knows, maybe some day, heíll be a flyball champion.

I've attached a couple of pictures of Jasper.

Tian B.