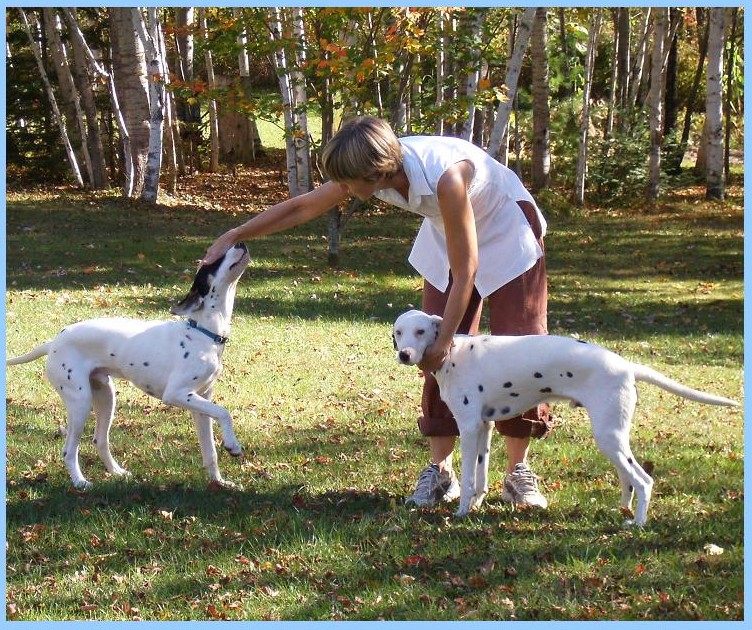 Frodo and Sam have been with us for about one month and have adjusted magnificently to their new home. When they first arrived they seemed somewhat overwhelmed by their large fenced yard, but in the last month they have found their 'legs' and can be seen racing from one end to the other in playful chase. They especially love to wrestle and tumble in a huge pile of leaves that we have stored at the back of the property.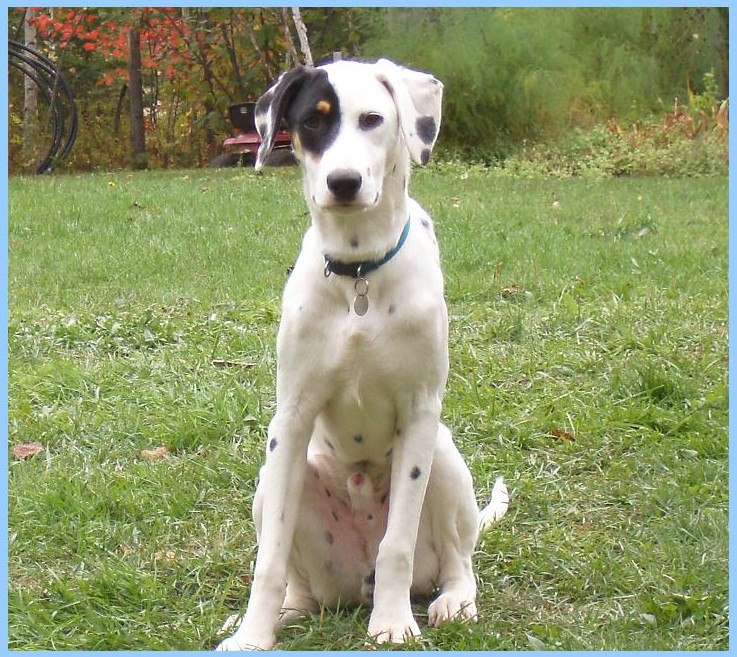 Their individual personalities became evident almost immediately. Frodo (Freckles) is a quiet, confident dog, very comfortable with people whereas Sam (Speckles) is a little more shy and prefers to follow Frodo when making new acquaintances. They both love to run!!!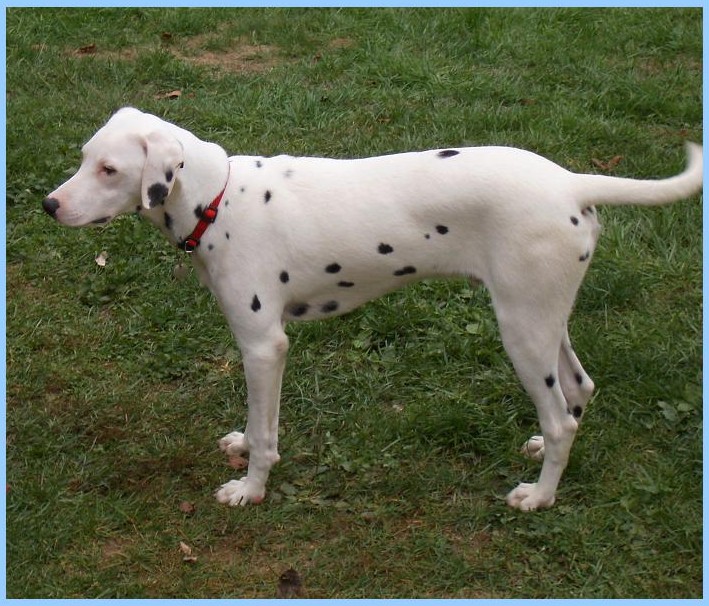 We have been obedience and leash training the 2 dogs every day since they arrived and both will heel, sit and stay on command. We take them on short jogs with us and they trot along happily with tails wagging. With winter around the corner they are spending more time indoors and are becoming more reliably housetrained. They have been a wonderful addition to our family and we enjoy them enormously ...
Hi, It's Valerie here…just a quick update on Frodo and Sam for all the staff who are interested. The 2 Dalmatians are doing just great…fully house trained now and of special interest they will be spending the month of February in Florida with their retired owners!!! Lucky dogs eh??!
Valerie & James C.