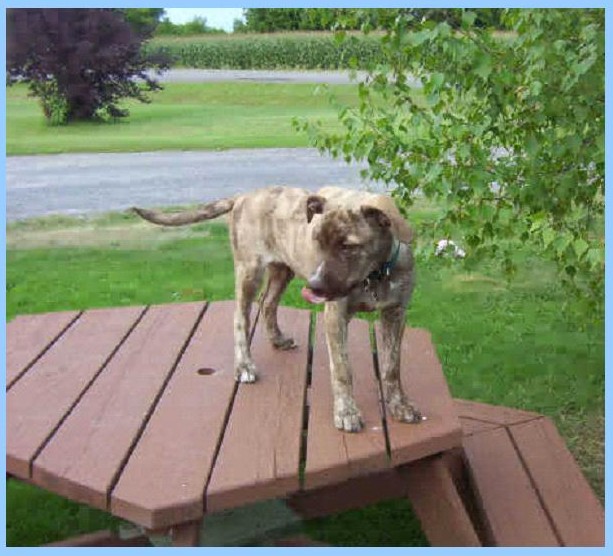 About a month ago my husband and I came in and adopted a wonderful little girl whom we have named Brandi. You have told us that she is a shepherd lab mix and was brought in with her sister. She is a wonderful puppy and is adapting well to her new home with her "bigger" sister Amber and not so good friend (as yet) Munchkin (the Himalayan).
I am attaching pictures of Brandi and her friend Amber. Have a great day and I do appreciate the work that you are doing saving animals. ...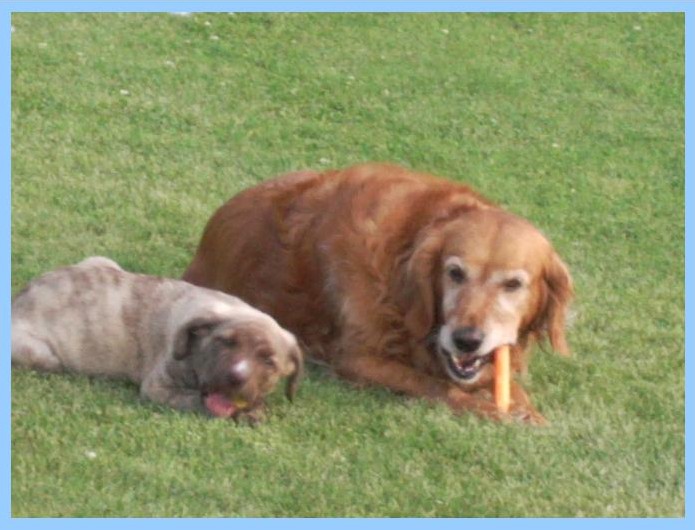 Brandi is a wonderful dog - though a bit of a terror at times - especially with the cats.
I wish more people would find their pets at shelters as opposed to pet stores where you do not know where the animals are coming from and how their parents are treated - thus supporting puppy mills. I am attaching new pictures. Quite the tongue she has in one of the pictures.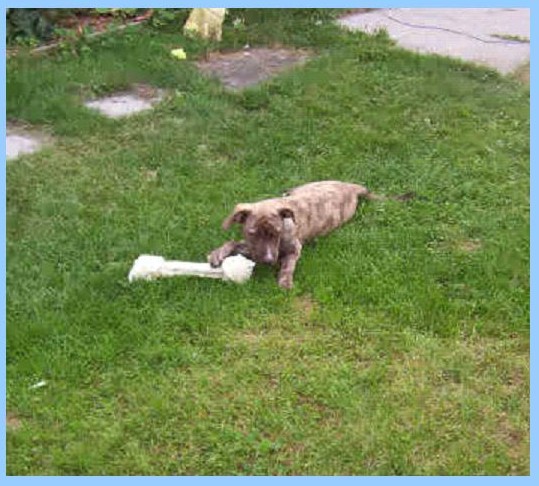 Brandi starts her puppy training next Friday so I am looking forward to that.
Debbie C.