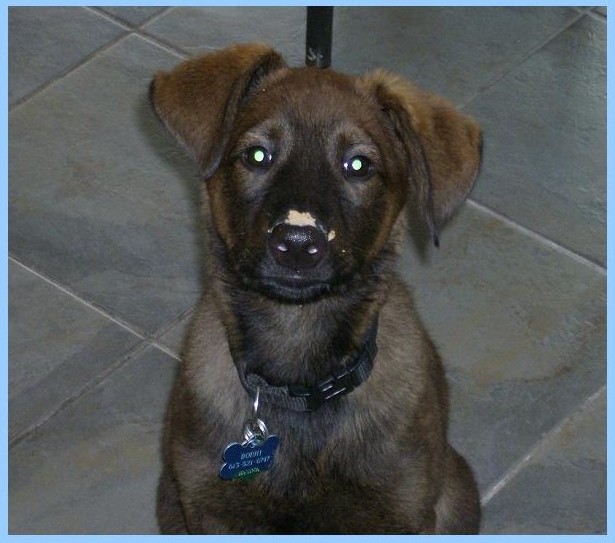 My name is Katie and I am an RVT at the Fisher Glen Animal Hospital. My fiancé and I had adopted a dog from there about 1 month ago, and wanted to let you know that he is doing great. He comes to work with me everyday, so there are lots of things for him to do.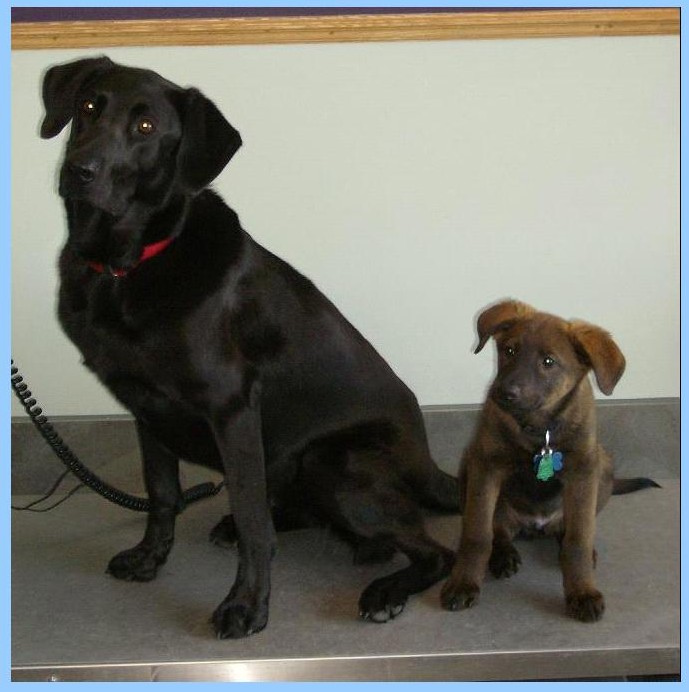 I have enclosed a few photos of Bodhi hard at work with Rory, Dr. Baar's dog. The first photo is a Rory trademark, she always gets on the scale when a client comes in and she gets a treat from the client. Bodhi has now picked this up and likes this new trick. We have also included another photo of Bodhi after he is done eating his Gastro, it always seems to end up on his nose and he can never lick it off.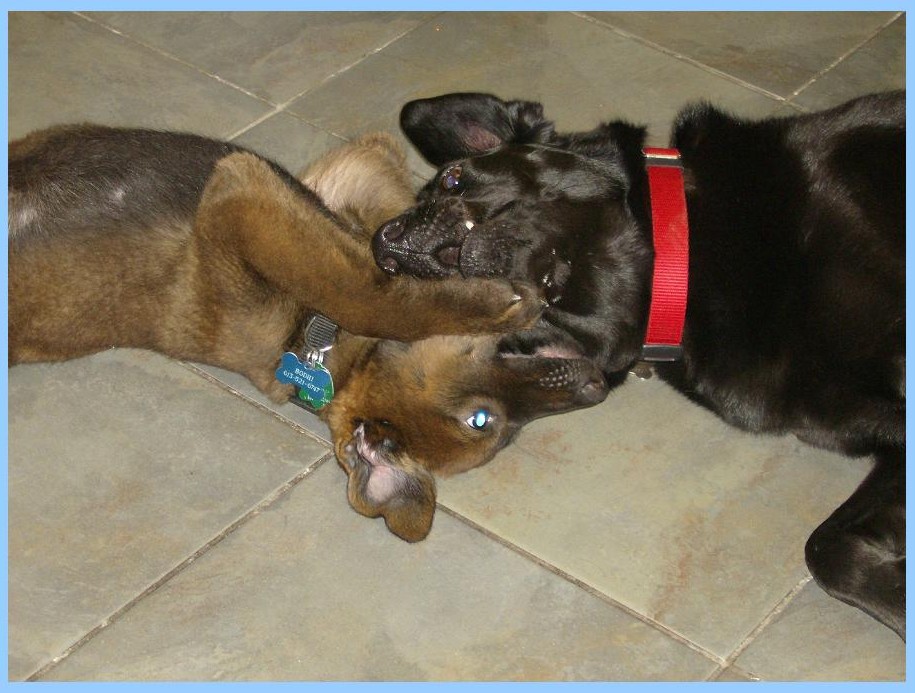 We had our first puppy class this week, and the lab in him really came out. When it was time for the puppies to play, Bodhi would run around to all the owners, sit in front of them and beg for a treat; when they wouldn't give him one, he would clean up the treats that the other dogs left behind.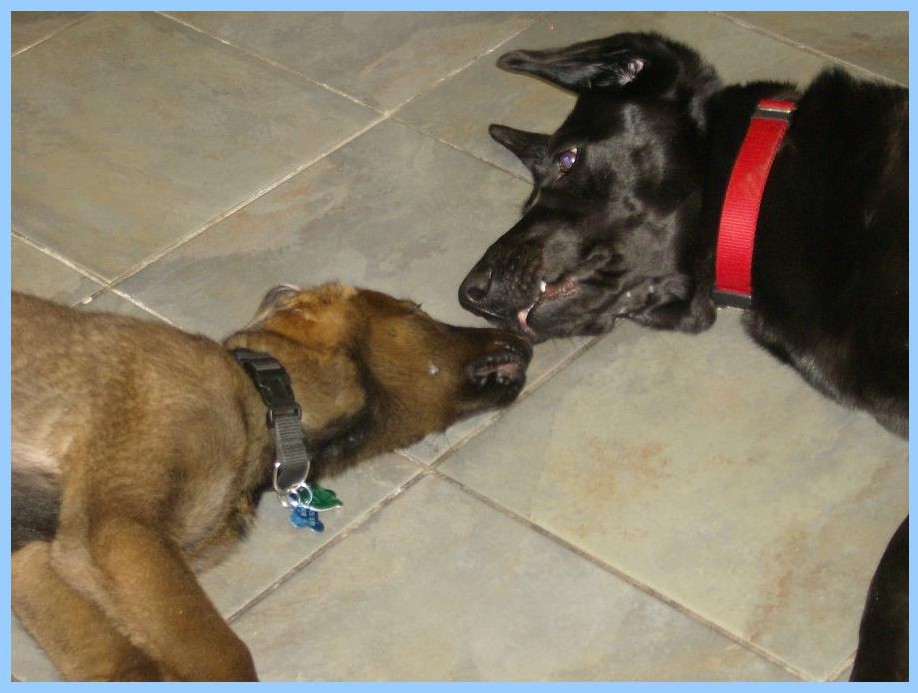 I could probably go on and on with many other stories about Bodhi even though he has only been with us a little over a month. I will send further photos as he grows. Thanks again for this wonderful dog; he has been nothing but a blessing in disguise.
Katie K. and Jason B.