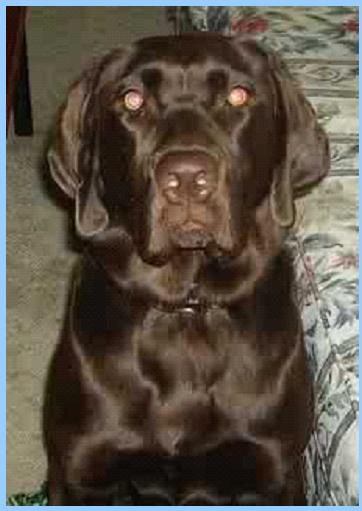 Thank you again to Jennifer and all those at the Aylmer SPCA, there are so many animals that are in need of a helping hand, we're all so glad that you all do what you do.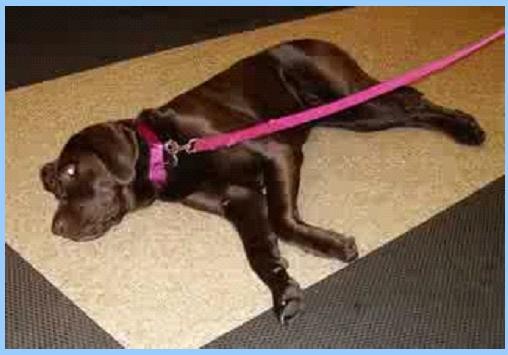 We adopted Bailey into our family in May from the Aylmer SPCA. She's a wonderful girl, full of love. When she is on her walk, she loves to meet other dogs, cats and humans, especially our mailman (she rolls over for him right away). She also loves our 3 cats!! She's licked 2 of them, and one licked her back. Our third cat is very interested in her, but hasn't let Bailey lick him yet.
Bailey loves to play fetch, although it took her awhile to realize the idea was for her to bring the ball back, not for us to get it for her. She's a very smart girl, she graduated from beginner class in August, she's very smart and knows that when her grandparents come to visit, there's lots of treats!!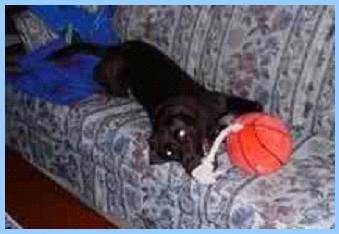 Here are some great pictures of our newest family member, she loves to lie down on the couch and our bed (even though she has her own single bed with 2 pillows, she likes our queen size bed much better), any chance she gets at being closer to her Daddy, she'll take it, she loves us all and we love her - but she's a real Daddy's girl.
Bailey and Family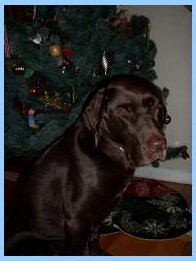 Update December '11 …
I've attached a picture of our baby girl by the Christmas tree. She's such a great girl, we're so happy she's part of our family. She still acts like a puppy a lot of the time, LOVES to play ball - she can't get enough of that. She's still a huge "people-dog", follows us around everywhere and loves attention. We now have 4 cats in our family as well; Bailey loves them all - she's such a great girl, so gentle, so loving!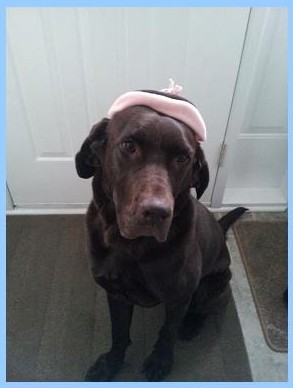 Update December '12
I've attached a picture of Bailey with her new winter hat :)