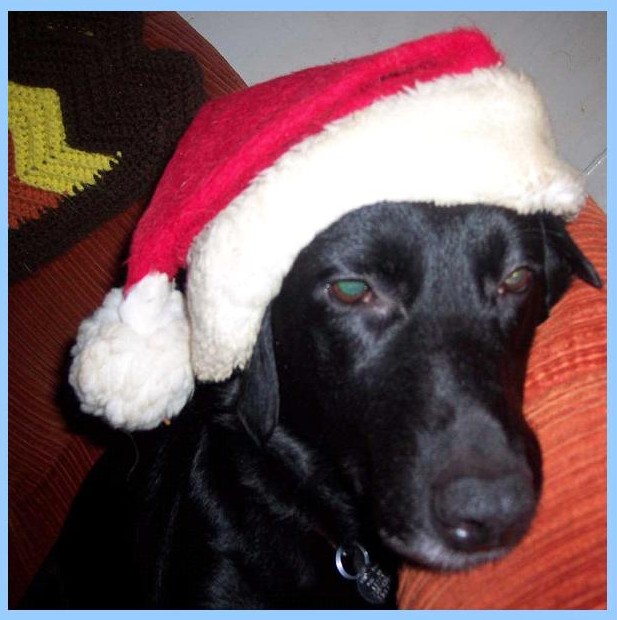 To all my friends at the nice place who took care of me till my new mom and dad found me. Wishing you all a very, very Merry Christmas! My stocking is hung and I'm ready for Santa's visit! Here are a couple of pictures of me like my mom promised to send. As you can see, I've gained some weight and my fur seems to be growing back a little. I am also enjoying all the comforts of being in a home and very much loved!
I hope Santa fills your stockings!
Love, and wet kisses! Angel ...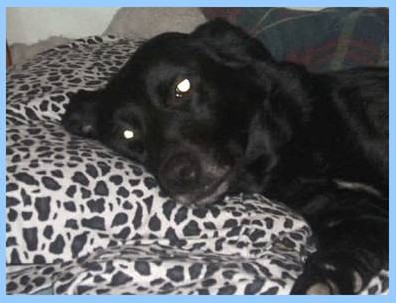 Here is the latest Angel picture taken in my daughter's room ... yes, she is in the bed, with head on the pillow! She does love her comfort!
She is doing very well. Her legs aren't bald anymore and she is a sniff away from being overweight! Her fur is lovely - black and shiny. She has become quite the pampered pooch! Right now she is gone in the van with "Daddy" to drop my daughter off to meet a friend. She is becoming more "Daddy's girl" than Mom's! I don't really mind because he is totally smitten with her too! .....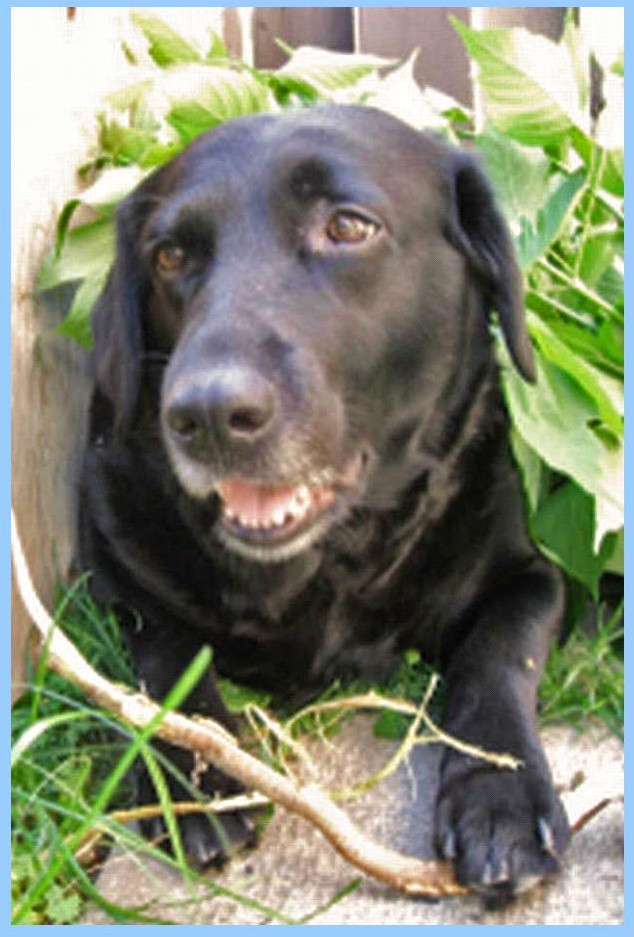 We just got back from vacation in the Gaspe (with Angel, of course!). She loved it there. Her country roots really came out! She had about 15 acres to sniff around, her own beach to swim in, and lots of wildlife to see!
Here are a few pictures so you can see how well she is doing!
Take care!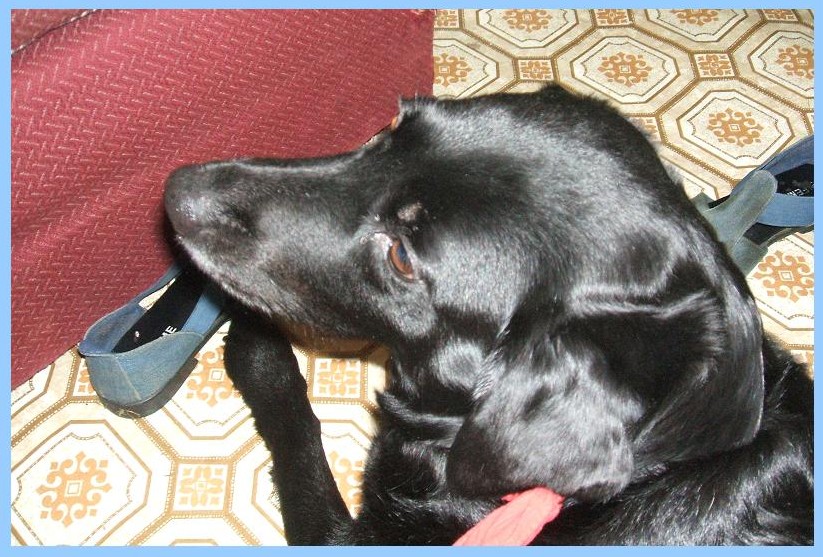 Sandy
Sadly, Angel passed away on February 23, 2008.
We have dedicated our Rainbow Bridge webpage in her memory, as she touched so many while she was with us. Our thoughts and prayers to Angel's family in their loss.